About LAV;
Since its establishment in 1994, LAV has taken a leading role in the glassware industry thanks to its focus on market, customer, technology and innovation and it's turning inspiring moments into unforgettable memories. Since the day it was founded, LAV has given significance to recycling by producing environmentally friendly products, while at the same time fulfilling its responsibilities in terms of sustainability by being one of the companies that consume the least water and energy. Adding color to life with its innovative, original and stylish designs, LAV ranks 5th among the world manufacturers with its wide product range reaching 2 million pieces per day such as tumblers, stemware, bowls etc. produced in Kütahya.
As a supporter of the best moments and happiness, LAV employs 2,000 people in its sales and marketing office in Istanbul and its two production facilities built on a total area of 300,000 square meters in Kütahya.
With a strong sales and distribution network reaching every corner of Turkey, LAV's innovative and original glass designs inspired by life are exported to 135 different countries in the world, including France, Spain and USA in particular, as well as Brazil, the Philippines and China. It provides this thanks to its globally extensive distribution and sales network, which reaches different landmark based countries around the world such as Zanzibar, Mauritius Islands, Victoria Falls, Tokyo, Sydney, etc.
LAV, which values and adds value to the moments that are in the position of a local manufacturer in the fields it operates both in the country and abroad, carries out its research and development activities related to glass production in the Technopark, which is described as a "factory within a factory", which it established in 2001. Innovation-focused Technopark is one of the 3 companies in the world that creates its own production technology in its field.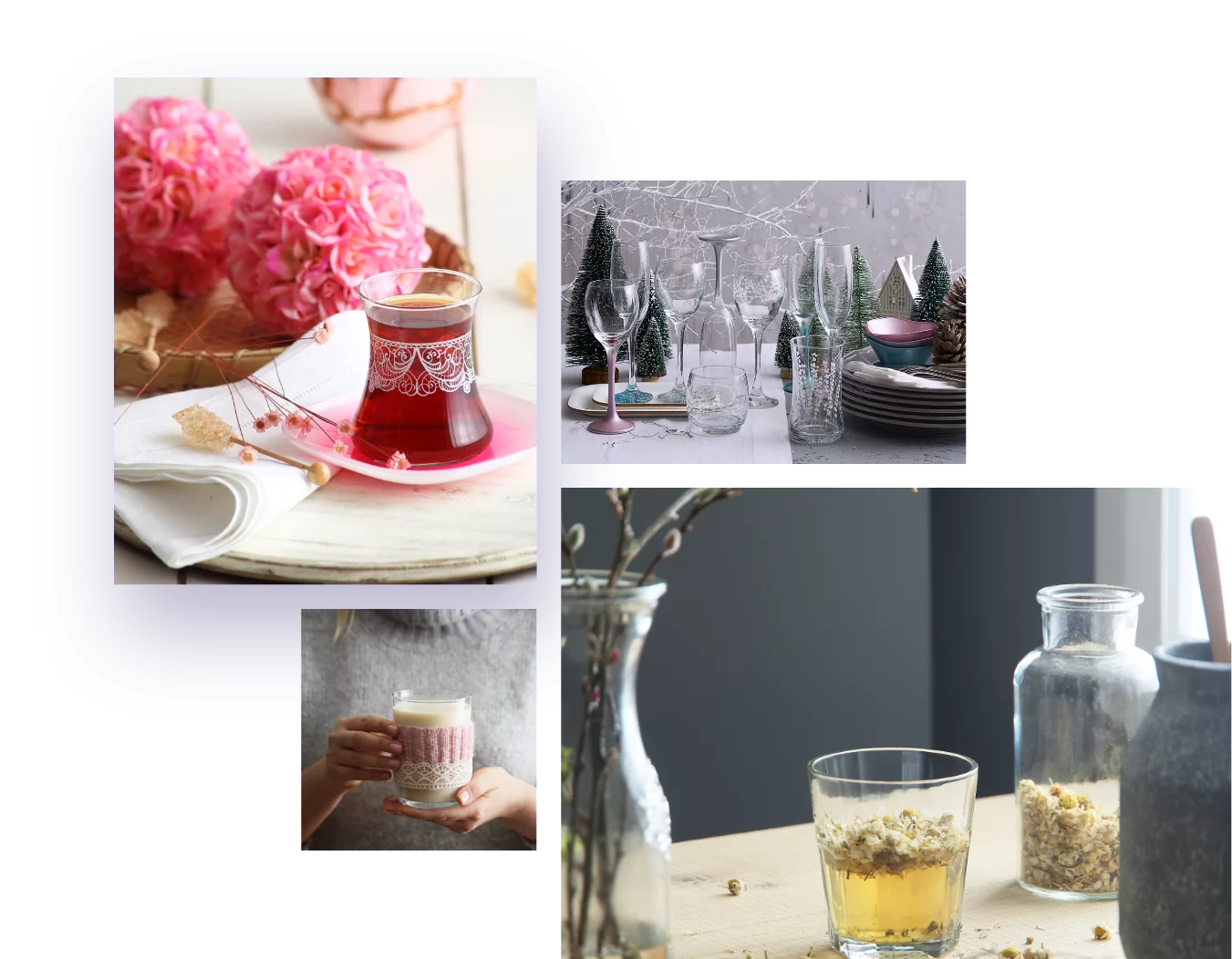 Our Mission
To add joy to every moment in life.
Core Competences
Resilience, Product & Service Development by Market Trend, Sales Point Management, Technology Agnostic, Sincerity
Our Values
Sustainability, Being Fair, Market Centric, Customer Oriented, Inventive, Team Spirit, Creating Added Value